Find Out What It Takes To Keep Your Hair Healthy!
Are you looking for ways to keep your hair healthy and growing? Tired of wasting time and money on products that don't work for you? If so, it's time to take back control. Learn how to take good care of your hair with Healthy Hair and Scalp Free Training.
This training is designed to educate you on the exact steps needed so that you can make informed decisions about caring for your scalp, choosing the right products, and using natural ingredients. Imagine knowing exactly what causes hair loss so that it stops being an annoying guessing game about what routine works best for your hair.
Enroll in the FREE training now and start taking charge of a healthier, thicker head full of hair.
Get Ready To Learn About:
What Causes Hair Loss?
Learn the # 1 cause most women have no idea about.
Product Selection
Why choosing the right product specifically for your hair and scalp is vital to hair health.
The benefits of natural ingredients.
Why it works and how it can be useful to you.
Effective scalp treatments.
How you can determine exactly what your hair and scalp need to thrive.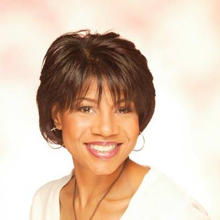 Senior Cosmetologist/Holistic Scalp Specialist
Stephanie Johnson
Stephanie Johnson is the founder and CEO of The Hair Care Company, and passion-filled hair care, and business entrepreneur. With over 25 years of experience in the hair care industry, Stephanie has helped countless women re-grow and achieve healthy hair. Her #1 objective is to empower women and hair care professionals with the education to take control of hair health.
What Students Are Saying:
BJ Gianni
Stephanie has been a great help to me when it comes to education about hair health. As an entrepreneur in the entertainment industry and mother of young children, spending lots of time and energy on my hair is a luxury I can't afford...and keeping it healthy is an entirely different task. I've worked with Stephanie on projects in the past, and the little gems of hair health knowledge she has shared have been invaluable to me. Through her teachings, I have been able to keep my hair low maintenance and healthy with my busy lifestyle. Her simplistic approach to teaching hair health takes the confusion away and makes me more confident in my hair product choices. If you want to gain confidence when it comes to your hair health, taking Stephanie's course is a must. You won't regret it!
Kia Freeman
I have been a client of Stephanie for over 10 years. Her persistence in demanding that I am educated on hair health has been a lifesaver for me. With my busy schedule, I cannot always make it to the salon on a consistent basis due to my travels. Her teachings have helped me be able to keep my hair in a healthy state when I am away. I have been able to consult with other stylists on set and help guide them to what is best for my hair when I have television interviews out of town. I never worry about what may happen to my hair when I or someone else has to care for it. Stephanie has equipped me with the knowledge necessary to keep my hair in top condition. Learning from her is one of the best things you can do for the health of your hair.